Let's take some time out for a date night! Here are some romantic and fun date ideas in Columbus Ohio.
Columbus, Ohio, is no short of cute and adorable date ideas. Be it an attractive picnic spot, pottery painting, or Kayaking, you can do a lot of fun things around Columbus, Ohio.
Whether you are a local or a tourist, you no longer have to think too much about planning a unique and fun date around Columbus because we have curated this ultimate list of the best and most adorable date ideas in Columbus, Ohio.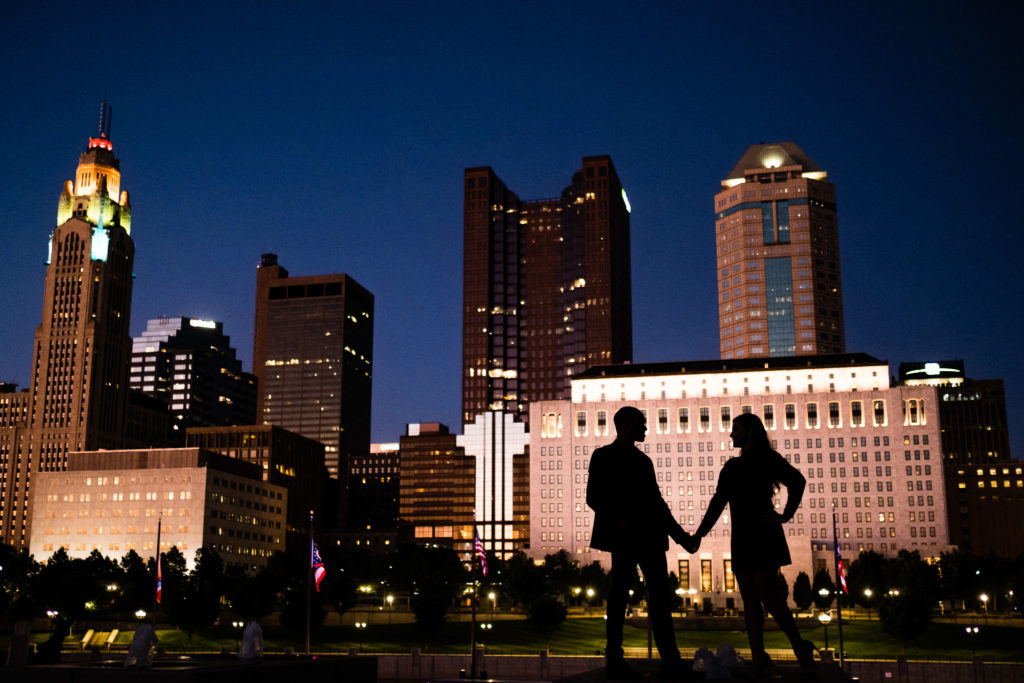 1. Visit a Cat Café
One of our favorite date ideas in Columbus Ohio is if both of you, by any chance, are cat lovers, head to Kitty Bubble Café for an adorable date. You can enjoy cat-themed treats and refreshing drinks while interacting with free-roaming cats and dogs. It is an absolute heaven for someone who loves cats. You can even adopt one of their cats and give him/her a permanent home.
2. Share a Cup of Coffee
Crimson Cup tells you all about what it takes to create a good cup of coffee! From ingredients and beans to brewing methods and more, it is a perfect place for you to enjoy a rich cup of coffee and unearth some amazing facts about your favorite drink.
3. Solve a Mystery Together
There is nothing more thrilling than joining your heads together and solving a theatrical whodunit. The Dinner Detective Show serves you a plated dinner while you channel your inner Sherlock Holmes to unveil the murderer. It is an exciting date idea for you if you love discussing and solving murder mysteries.
4. Go on a Scavenger Hunt
Now, this is a fun date idea! Discover some of the most beautiful and romantic landmarks around Columbus, Ohio, by taking part in this self-led scavenger hunt. All you will have to do is answer trivia questions and solve challenges to compete against other members. You can book your tickets right now.
5. Pour Custom Candles Together
A unique in-store experience, Penn and Beech allow you to make your custom fragrance and candles. Pour candles for each other and create unique fragrances that are made just for you. You can even gift the candles to each other. This a fun and romantic date idea to create something memorable.
6. Go to a Dueling Piano Bar
The Big Bang Bar in the arena district is a perfect place to experience a dueling show. You will have a great time enjoying music, comedy, and audience participation.
7. Go Pottery Painting
Explore your artistic insight and go pottery painting! The Clay Café is a unique date spot where you can put together cute pottery pieces for your partner. You can have fun deciding the paint and playing around without any restrictions. You can also bring refreshments and drinks with you to make your date truly exceptional.
8. Enjoy a Couples' Massage
Need a relaxing and peaceful date night? Another great date idea in Columbus, Ohio, is to get a couples massage. You can go to Woodhouse Day Spa, Penzone Salon and Spas, or Open Sky Day Spa to experience a unique and soothing date.
9. Go Golfing
There is nothing like a great sports date! Topgolf is a sports entertainment complex that offers a wide variety of golf games along with a bar and restaurant.
10. Visit the North Market
If you want a buzzing market date, then North Market is a perfect spot for you. You will find great makers, merchants, and food all in a single place. You can visit the Downtown location or the New Dublin location in Bridge Park.
11. Go on a Zip Line Tour
Witnessing Ohio from the skies is just gorgeous. If you want to experience something adventurous and worth remembering, then this is a perfect date idea for you in Columbus, Ohio. ZipZone outdoor adventures offer fully guided zip-line tours for couples and families. Two guides will accompany each group to take care of your safety and equipment. Create unforgettable moments with free photos and much more.
12. Visit Short North Gallery Hop
Gallery Hop is a perfect Columbus date night idea for you. It happens on the first Saturday of every month and is packed with music and entertainment. You can shop around with your partner and have a great time enjoying art and exhibition. There are also plenty of bars and dining options around to end your date.
Gallery Hop is a legendary tradition, and locals love celebrating it with full flair.
13. Create Your Custom Wood-Sign
Always wanted a wood sign for your house? Well, it's time you create your very own custom wood sign with your favorite person on the earth. Board and Brush is a custom wood sign studio where you can create an adorable sign to hang around your apartment. Purchase beer and wine from the site and enjoy quality time picking out your favorite design and color to go perfectly with your home décor.
14. Visit the Perkins Observatory
Isn't astronomy extremely romantic? Another great date idea in Columbus, Ohio, is to go stargazing at the Perkin's Observatory. Located in Delaware, it is a very popular date spot for young couples. It is also home to the third-largest telescope in the world.
15. Go on a Bowling Date
You cannot deny that bowling is always fun. If you are also looking forward to planning a bowling date accompanied by great food and drinks, then you should visit Ten Pin Alley. It is an upscale restaurant and an extremely entertaining place. You can also enjoy their specials like themed nights and Live Trivia.
16. Go on a Spooky Date
Whether it's Halloween or not, a great Ghost Hunt is always fun and interesting. If you want to make your date more exciting and worth remembering, we dare you to go on a haunted scavenger hunt. The Columbus Ghost Hunt is an incredible date idea to discover more about each other's personalities.
17. Try Cooking Class and Wine Tasting
Have fun figuring out recipes and putting together a dish all by yourselves. Savoir offers the most fun cooking classes and wine-tasting experiences. The cooking classes last about three hours and include some amazing and delicious recipes and wine pairing. If you are tired of your boring dinner dates, then the Savoir cooking class is an amazing date night idea for you to enjoy and have fun with your food.
18. Visit a Comedy Club
Who doesn't want a good night filled with giggles and laughter? You can visit the Funny Bone Comedy Club at Easton Town Centre to have a remarkably amusing and fun date. You will find a lot of upcoming great comedians performing to make your night super exciting. In addition to this, you can also find big acts like Craig Robinson, Kevin Nealon, and D.L. Hugley at the Bone Club. Simply put, it is a great place to experience some great comedy accompanied by a pre-show dinner.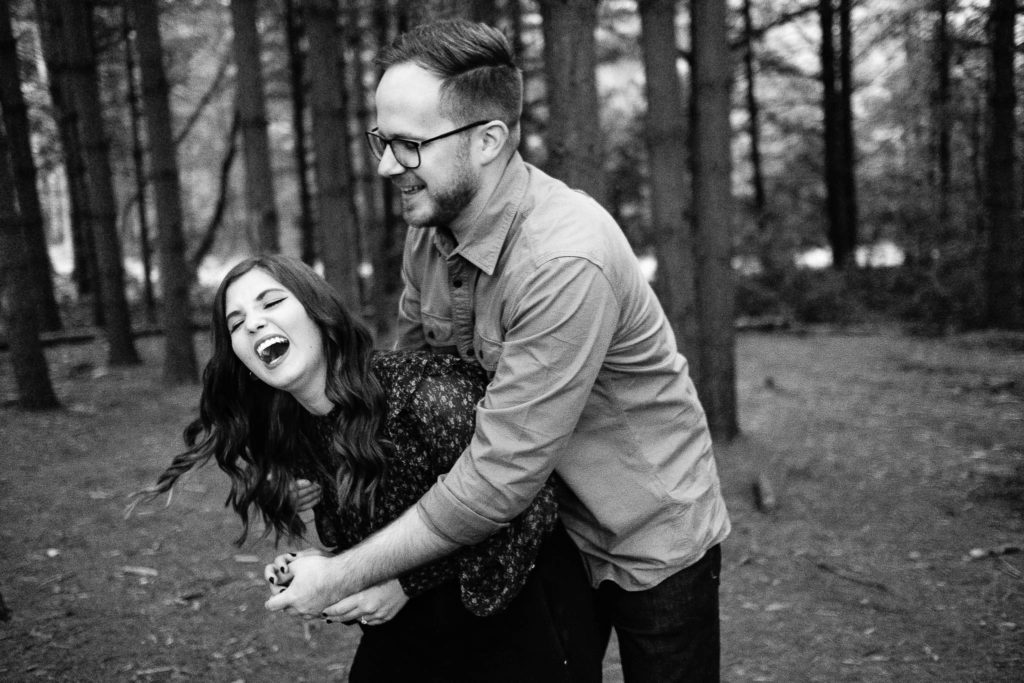 19. Go Axe Throwing
Looking for something different and competitive for a date night idea? We have got a perfect spot for you!
Try Throw Nation, where you and your date can spend 1.5 hours learning different techniques and skills of axe throwing. You can have fun learning this exciting skill and then finally squaring off in a tournament. You can enter a friendly competition with your partner resulting in the ultimate crowing of the axe-throwing champion.
20. Try Ice Skating
What's more fun and romantic than ice skating? If you have been thinking about going ice skating with your partner for a long time now, this is your cue to do it. Just lace up your skates and get ready to hit the ice. The chiller has six locations all around Columbus, including Lewis Centre, Dublin, Town Centre, Worthington, Springfield, and Downtown Columbus.
21. Go Beer Tasting
Another great idea for a date is to go beer tasting. You can visit Rockmill Brewery to taste some Belgian-inspired ales amongst the rustic and welcoming atmosphere. You can also bring a picnic and enjoy some great flavorful beers on the stunning grounds formerly used as a horse farm. The brewery also hosts occasional events and concerts, including beer dinners.
22. Take a Food Tour
Columbus has to offer some of the most amazing and fancy restaurants; hence Columbus Food Adventures takes you on a guided tour to explore the tasty side of Columbus, Ohio. You can experience different tastes and cuisines, including brunches, desserts, and coffees. It is a perfect date idea for food lovers.
23. Visit a Drive-In Theatre
South Drive-in is Ohio's last remaining drive-in theatre. Yes, it's a movie date, but it will be far from your average hangout. You can enjoy watching your classic favorites as well as new releases under the crescent moonlight.
24. Go Kayaking
Kayaking is never a bad idea; it is fun, exciting, and unique. So if you are looking for a unique date idea in Columbus, Ohio, go Kayaking. Olentangy Paddles offer kayak rentals through four different kayaking routes all around Columbus, Ohio. You can enjoy the serene landscapes as you kayak through the beautiful sights of Columbus.
25. Learn Ballroom Dancing Together
Transport back to the romantic Victorian era and learn ballroom dancing together. This is an incredibly romantic and adorable date idea. Whether it's the waltz, tango, or traditional ballroom dancing, just hold hands with your date and dance along. Practice a perfect rhythm with your partner at the Emerald City Ballroom.
26. Try Verita's Tasting Menu
Verita is an amazing place for a romantic dinner. Your time at the place will be no average dinner date. Their tasting menu is one of the many exciting things about the restaurant. You can have an ultimate foodie experience at the restaurant with delicious meals, a perfect ambiance, and a spectacular wine menu.
27. Bake Together
Baking together can be really fun and adorable. Why not bake for a cause at the Ronald McDonald house in Columbus? It is a remarkable date idea that will be worth cherishing for both you and your date. You can sign up right now and volunteer to bake for the residents at the Ronald McDonald's house from 1-3 or 6-8 pm.
28. Have a Video Game Date
Another great idea for a fun date in Columbus, Ohio, is a video game date. Have a cute old-fashioned date playing your favorite games and having a blast. And let's just agree that arcade dates are the absolute best dates. For a crazy, fun arcade date and drink around Ohio, you can visit the 16 Bit Bar + Arcade, or you can try Level One Bar + Arcade near Washington.
29. Explore German Village
This list would be incomplete without mentioning the popular Ohioan landmark: German Village. It's cobblestoned streets and authentic restaurants make it a perfect place for a date night. You can start off by having a delicious dinner at the Lindey's, make a stop at The Book Loft, and finish your date with coffee and dessert at the Pistacia Vera.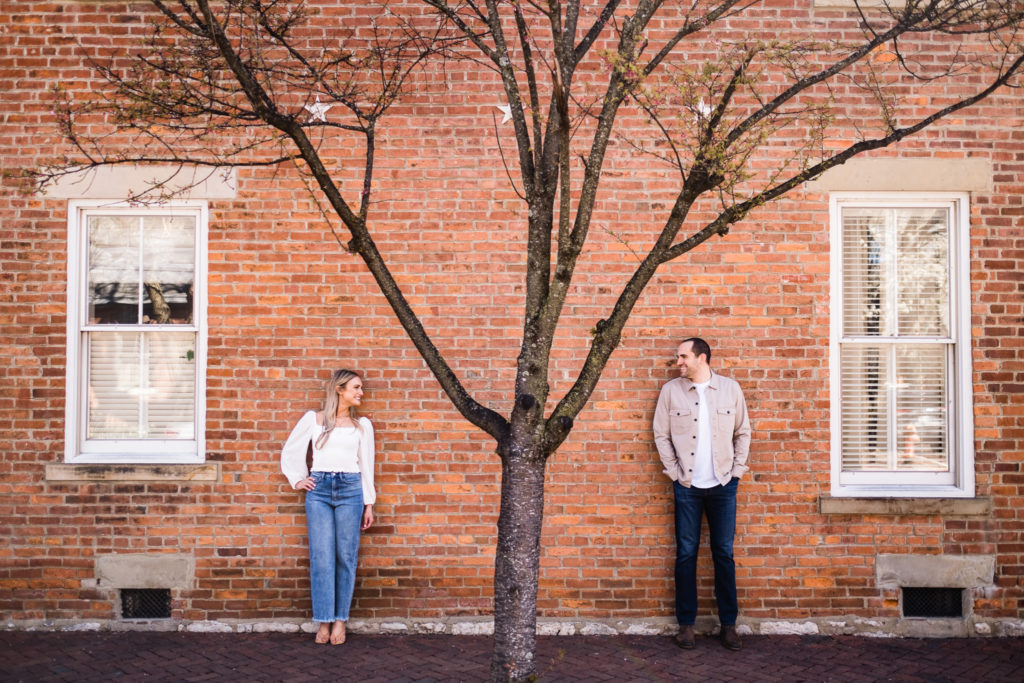 30. Have a Picnic Date
Picnic dates are simple yet the absolute pinnacle of cuteness. If it's summertime and you are thinking about a cute date idea, then you can head to Picnic with Pops. You can bring your own food and chair to set up in the grass and enjoy watching the sunset together. This is a quiet and beautiful idea that is for sure going to lift your moods and spirits.
31. Visit the Casino
If you want to try out something new and wild, visit the Hollywood casino with your partner and enjoy your favorite table games, slots, and video poker. This is a risky but thrilling date ideas in Columbus Ohio.
32. Go Rock Climbing
Rock climbing is an amazing idea for an active date. You can buy a day pass and visit the Vertical Adventure, or you can try a thirty-foot indoor rock climbing wall at the Public Land in Polaris.
33. Book a Photoshoot
Cuddle up with your partner and have a photoshoot done! Hiring a professional photographer is a great way to to create memories and capture your love! Storyteller Adams is a great photographer to check out for an experience like this!
Recap
As you can see there are so many great date ideas in Columbus Ohio! Make sure you snap lots of photos and print those memories! Thanks for checking out this blog post!